Hey all! I'm back with another To Buy or Not to Buy post today, this time for the Fairyloot November box, which was just announced yesterday. The theme is Enemies to Lovers, which is right up my alley, but I'm conflicted about some elements of it. Keep reading to find out my final decision.
As usual, all of the opinions in this post are my own, so please take them with a grain of salt, and don't be offended if my least favorite fandom is your favorite. We all have our own preferences. 🙂
SPOILER ALERT! These posts will name the included book of the month, which often isn't announced in advance. Please don't continue to read if you want to be surprised by the book.
---
The Box Details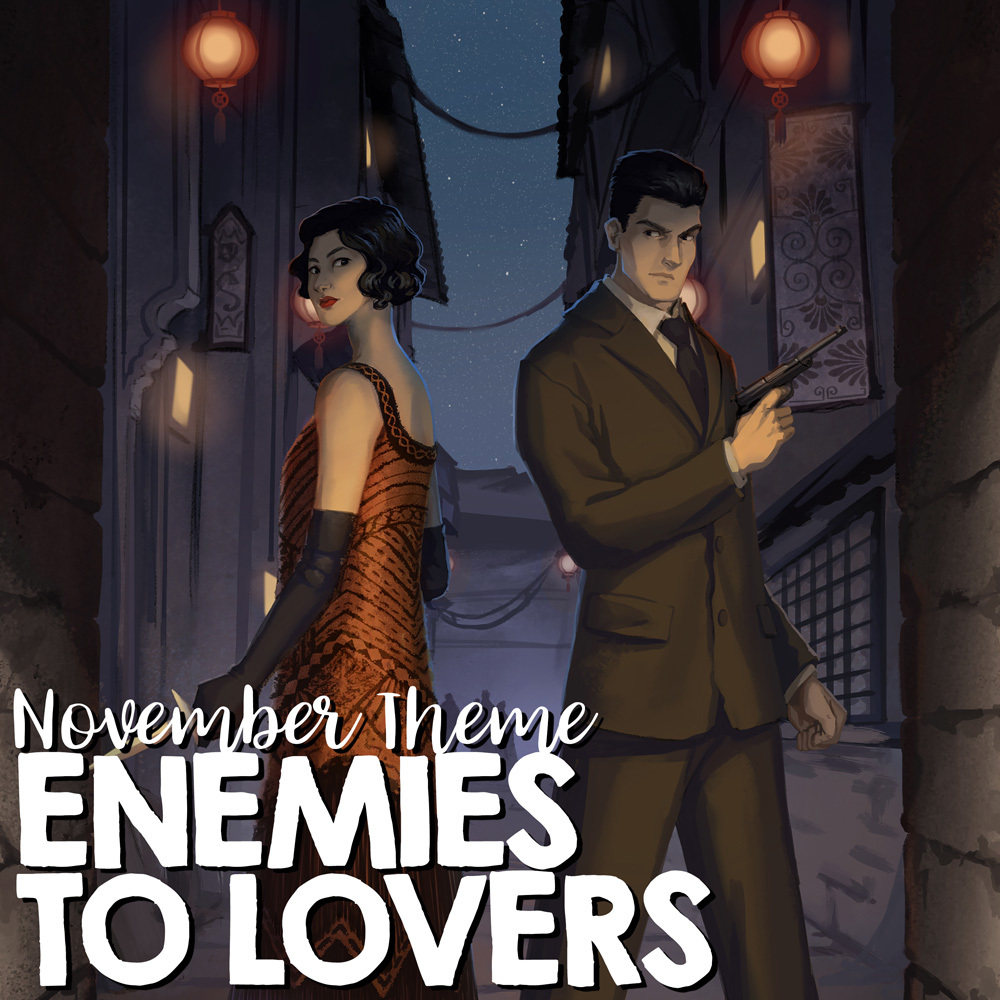 Company: Fairyloot
Theme: Enemies to Lovers
Month: November 2020
Information Link: https://community.fairyloot.com/november-theme-enemies-to-lovers/
Cost: $33.90 + Shipping
Included Fandoms: The Cruel Prince, Shatter Me, The Wrath & The Dawn, A Song of Wraiths and Ruin, & Angelfall. (The bookmark set will feature Serpent & Dove, A Court of Thorns and Roses, The Iron Fey Series and These Violent Delights)
Anticipated Book of the Month: These Violent Delights by Chloe Gong
Special Book Features: Exclusive cover, sprayed edges, artwork on reverse side of dust jacket by @monolimeart, foil design on hardcover case by @taratjah, printed signature, signed bookplate, and exclusive bonus chapter
Early Reveals: The Cruel Prince item features artwork by the incredible @rosiethorns88 AND there will be a set of stunning foiled bookmarks inspired by Serpent & Dove, A Court of Thorns and Roses, The Iron Fey Series and These Violent Delights (Artist to be announced)
---
My Rationale
My oh my, Fairyloot keeps tempting me with their themes as of late! I already caved and got the October box, and now that the November theme has been announced, I'm very intriqued. Once again, the special features of the book of the month, These Violent Delights, sound amazing. While I'm not the biggest fan on art on the reverse side of the dust jackets, I do love the new trend of foil case designs that's been popping up!
The two early revealed items, which are a Cruel Prince item designed by Rosiethorns88, and a set of foiled bookmarks of some of my favorite fandoms, are the main reasons why I'm considering this box. I've already seen a few people putting out early ISOs for these items, so I imagine that trying to get them myself in BST groups might be a bit difficult (or expensive!!!) Since I don't know what the Rosiethorns88 item will be it's a bit hard to determine the potential value, but if it's anything like the mugs or puzzles she's designed, it might go for a bit.
The book itself will probably be beautiful, but I haven't heard too much about it yet. I recently got approved for it on Netgalley, so I'll try to squeeze it into this month's reading and see how I like it before renewals at the start of the month. I don't want to get a box purely for the items (excluding the October Faecrate, which I talked about in this post) so I'll definitely need to give the book itself a chance before I commit.
---
Pros
Rosiethorns88 Cruel Prince Item!
Popular fandoms
A theme that I really like.
Highly anticipated book with amazing exclusive features
US Shipping Facility
Could probably sell/trade the book and items later if I don't like it
I've already seen ISO posts for the early revealed items in the box.
Book is written by an author of color
Cons
Haven't heard much about this book yet
Not Cheap
Haven't read/heard of Angelfall
I'm typically not a big fan of historical fiction
---
The Verdict
At the time of writing, I honestly haven't decided yet! Like I said above, I haven't gotten a chance to check out the book yet. I'm swaying toward it because of the items and the fact that I could probably make some money back by selling the book for a reasonable price if I don't like it, but I'm not sure yet. I'll check out the book soon and update this post with my final verdict.
---
Thanks for reading my ramble! Let me know in the comments what you think of the book, theme, and items! Would you get this box?
---
Follow me on Instagram for book pictures, mini-reviews, and more!
Check out my shop, Total Bookish Eclipse!