Hey all! I'm back with another To Buy or Not to Buy post today, this time for the Fairyloot October box! In the time since writing up this post, I've already made my decision, and this post was honestly quite helpful in making up my mind!
As usual, all of the opinions in this post are my own, so please take them with a grain of salt, and don't be offended if my least favorite fandom is your favorite. We all have our own preferences. 🙂
SPOILER ALERT! These posts will name the included book of the month, which often isn't announced in advance. Please don't continue to read if you want to be surprised by the book.
---
The Box Details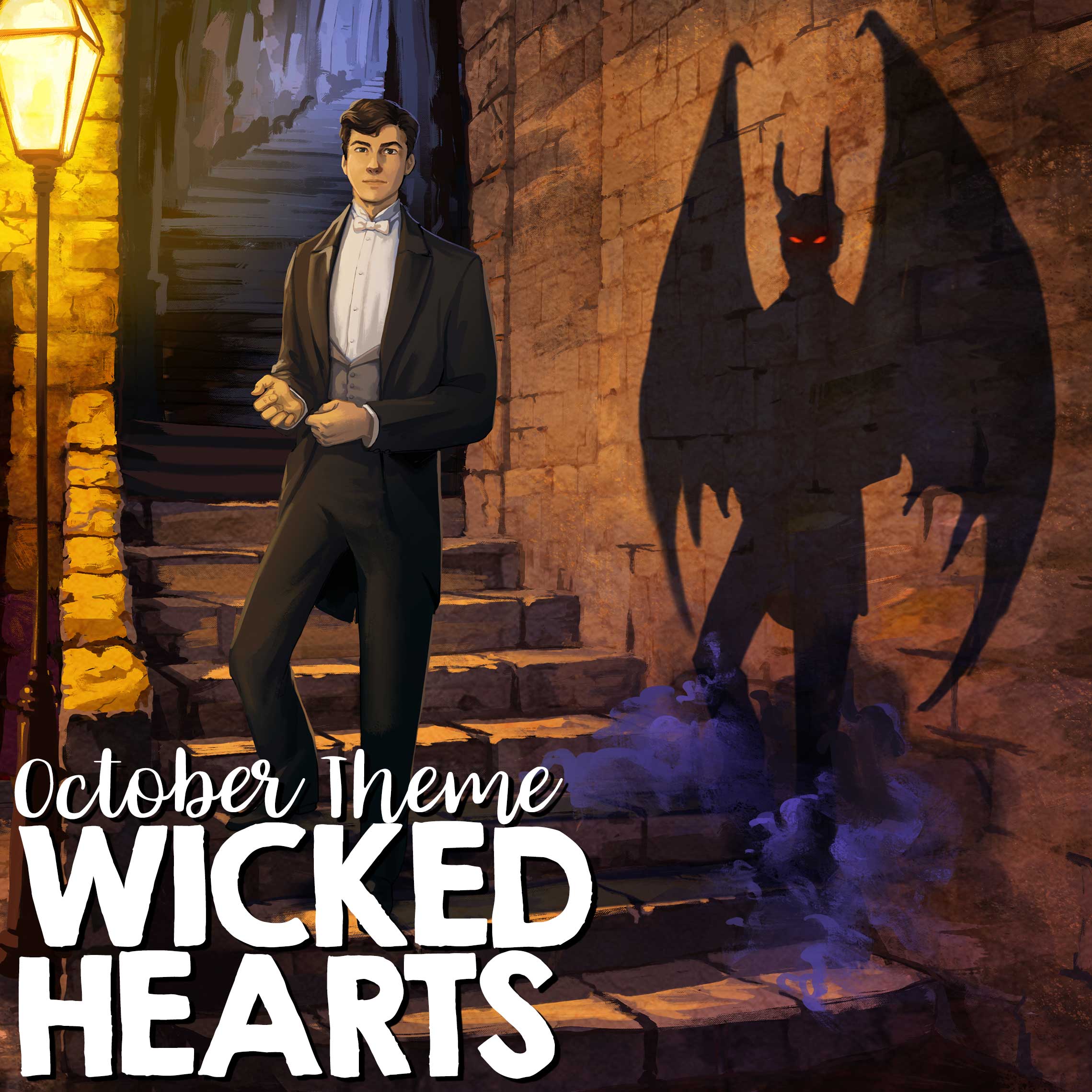 Company: Fairyloot
Theme: Wicked Hearts
Month: October 2020
Information Link: https://community.fairyloot.com/october-theme-wicked-hearts/
Cost: $33.90 + Shipping
Included Fandoms: Caraval, The Young Elites, Castlevania, Star Wars, Kingdom of the Wicked, The Shadows Between Us, The Beautiful, Sorcery of Thorns and Even The Darkest Stars
Anticipated Book of the Month: Kingdom of the Wicked by Kerri Maniscalco
Special Book Features: Exclusive cover, sprayed and stenciled edges, artwork on reverse side of dust jacket, foil design on hardcover case, printed signature, signed bookplate, and exclusive bonus chapter
Early Reveals: Gilded Playing Card Deck with artwork by @arz28 inspired by The Shadows Between Us, The Beautiful, Sorcery of Thorns and Even The Darkest Stars.
---
The Rationale
I can't lie; this box sounds pretty amazing. This is one of the times where I really wish that Fairyloot had a book-only option, because I really want their exclusive edition, which sounds like it will be very beautiful. I'm not the biggest fan of reverse dust jacket art, which is why I'm excited that the cover itself will be unique and different than the regular edition, and that the reverse cover can be a little bonus to peek at. I'm pretty sure that as a UK based company, Fairyloot will include a UK edition of the book, which won't have the obnoxious "James Patterson Presents" banner at the top, which all of Kerri's US editions unfortunately feature. That feature alone, plus the amazing details like the stencil sprayed edges make me really want this book (and by extension, the whole box.) I think that with how unique this book will be and with how highly anticipated the book is, it's definitely going to sell for crazy amounts in BST groups, which I need to consider.
Of course, I'm not going to buy a full box for around $40 just for one book! As much as I want it, I have to consider the entire box, and weigh the pros and cons before I make my verdict.
I'm not too thrilled by most of the fandoms in this box to be honest. Castlevania and Starwars are more book-adjacent fandoms (definitely part of nerd culture, but not necessarily book culture.) I haven't read The Young Elites, and last time I got a Caraval item in the March Fairyloot box, I got kind of burned by how small and disappointing it was. Hopefully this time it's more substantial. The main thing that I'd be excited for would be the playing cards. I got a deck of Cruel Prince playing cards in my October 2018 FL book (2 years ago!) Considering that I still love those cards and use them in photos all the time, I would definitely put this deck to good use as well, considering that I love the fandoms featured on the deck, plus I love the artist's style.
While of course I could probably sell off the extra unwanted items on Facebook B/S/T groups or sites like Mercari, I often worry about not being able to sell things and being stuck with excess items cluttering up my space. Half of the items from the March box are still sitting in a box in my room. The way I see it, if I don't want all of the items in a box, I want to sell off the excess ASAP so that I can make a bit of the box cost back and justify my spending a bit more.
The cost of the box isn't exactly cheap, but on the bright side they do have a US shipping facility now, so at least I don't have to pay for international shipping, which makes it a bit more palatable.
---
Pros
Highly anticipated book with amazing exclusive features
Very exciting playing card deck
US Shipping Facility
Could easily sell/trade the book later if I don't like it
Cons
Personally not thrilled about most of the fandoms
Worries about being able to sell off unwanted items from box
Not Cheap
---
The Verdict
I've decided to get this box. I luckily got off the waitlist in time! This is one of those times that I'm going to let my FOMO win, mainly for the reason that trying to buy it off someone online or trade for it is going to be a nightmare. I've got my fingers crossed that the other items will be fun or decorative things that I'll want to keep, but if not I'm prepared to sell asap and make back a bit of that cost.
I've also decided that this box will be my last of 2020 (excluding rep package boxes, of course.) I don't have many late 2020 anticipated releases, and none as high as this one. I might get a special edition book here or there, but no full boxes for the rest of 2020. I'll still keep making these posts to keep my FOMO at bay, but as far as I can see, no November 2020 or December 2020 boxes for me! This will be my final treat.
---
Thanks for reading my ramble! Stay tuned for more fun content!
---
Follow me on Instagram for book pictures, mini-reviews, and more!
Check out my shop, Total Bookish Eclipse!