Hello everyone! July is fast approaching. (How??? It feels like June just started!) In preparation for July, I thought that I'd share some July releases that I'm so excited to get my hands on. I've also included Amazon links in case you want to preorder any of these titles.
---
1. The Storm Crow – Kalyn Josephson
I'd be lying if I said that the naked case design isn't a part of why I want this book. The moment I heard about the hidden design, which is exclusive to the first print run, I knew I had to preorder my copy. The premise also sounds quite interesting, and it's been on my radar ever since the ARC was included in the December Fairyloot box.
2. Spin the Dawn – Elizabeth Lim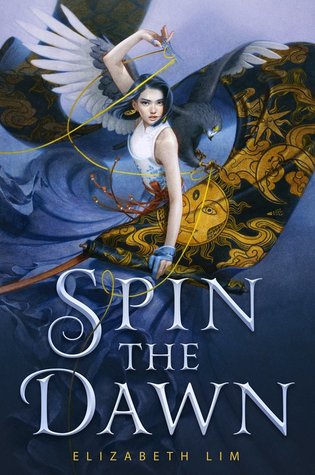 Mulan meets Project Runway? Count me in! Spin the Dawn has been gathering buzz around Bookstagram for some time now, and for good reason! From the gorgeous cover to the synopsis itself, Spin the Dawn promises to be an exciting release.
3. Fractalistic – Gerardo Delgadillo
I recently received an e-arc of this book, and it sounds really unique! Also, let's talk about the cover, because, come on, look at it. I've only read the first few chapters, but it's already really fascinating. I'll definitely have a review up before the release date.
4. The Beckoning Shadow – Katharyn Blair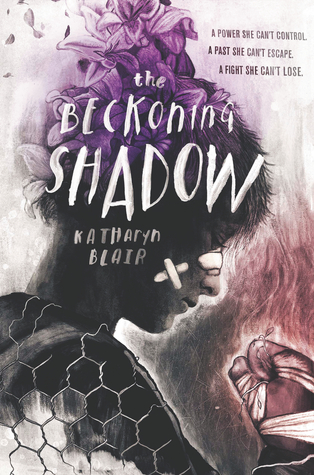 When I first heard about this book, I wasn't too interested. Fighting novels usually aren't my thing, but I reconsidered once I learned of the fantasy twist on it. The cover is quite interesting to look at and I'm definitely willing to give this book a try when it comes out. It's gotten pretty good early reviews, so I'm excited!
5. Queen of Ruin – Tracy Banghart
Queen of Ruin is the sequel to Grace and Fury, which I received in my first Owlcrate box last August. Though I'm disappointed that Owlcrate won't be doing another exclusive cover to match, I am excited to read the sequel!
6. The Arrival of Someday – Jen Malone
Lastly, I'm excited for The Arrival of Someday! I just found out about it earlier this month, but it sounds quite interesting! After falling in love with books like Everything, Everything, and Five Feet Apart, this book is right up my alley, and I can't wait to cry my eyes out while reading it.
---
Thanks for reading! In the comments, let me know what books you're looking forward to reading in July!
---
Follow me on Instagram for book pictures, mini-reviews, and more!
Use my code STARLIGHT10 for 10% off your order at Wonderdame Bookmarks
Use my code STARLIGHT10 for 10% off your order at Phraseology Boutique
Use my code STARUNPLUG10 for 10% off your 3,6, or 12-month subscription for Unplugged Book Box
Use my code STARLIGHTREADS to save on your order at Fantasy Monthly
Use my code STARLIGHT10 for 10% off your order at Ignite English
Try out Grammarly via my affiliate link!