Hello everyone! I'm back with another Top 5 Wednesday post. This prompt comes from September 2014, and is "Series You Won't Finish." I had to think about this prompt for a little while, as I tend to not keep book series that I don't plan on finishing, but surprisingly, all of these series are still on my shelves! (Which might change next time I do an unhauling!) These are all just my opinions, so don't feel offended if some of your favorites are on this list!
---
1.Caster Chronicles– Kami Garcia and Margaret Stohl
I came into the Beautiful Creatures series with high hopes! It was around the time that the movie came out, so I wanted to fly through it and then see the movie with friends. However, I found that the first book was very long with not a lot happening. While the last few chapters were really interesting, I just couldn't bring myself to pick up the other books in the series.
2. Bloodlines – Richelle Mead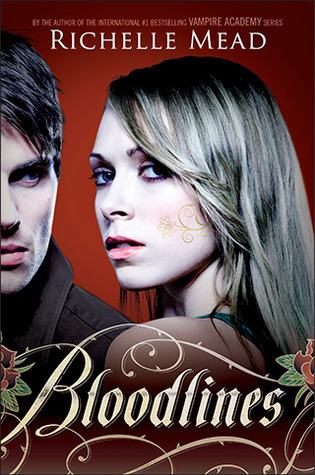 After finishing the Vampire Academy series, I was quick to pick up most of the books of this series. Unfortunately, I ended up DNFing the first book, and now I'm left with the first 4 books. I just preferred Vampire Academy a lot more, and I struggled to get into this series.
3. Divergent – Veronica Roth
I genuinely enjoyed Divergent, and I liked Insurgent. However, despite the cliffhanger ending of the second book, I wasn't interested enough to pick up Allegiant immediately. These books are kind of the type that you need to read relatively close to each other so that you don't forget important details, and I don't necessarily feel like rereading the others. Plus, the ending was already spoiled for me and I'm really not the biggest fan of what happens, so I probably won't finish the series.
4. Shadowhunters Chronicles – Cassandra Clare
I read the first two or three books of The Mortal Instruments, and they weren't bad at all.  However, I'm honestly just a bit intimidated the size of the Shadowhunters Universe! There are so many books and more keep coming out! While I did enjoy them, I didn't enjoy the magic system or characters enough to want to finish the entire series, especially when I could read many other books in the time it takes to get through one.
5. The Maze Runner Series – James Dashner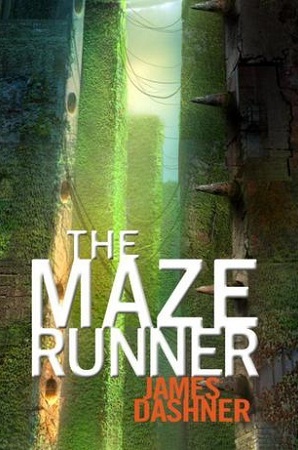 Similarly to the Divergent series, I read the first two books of the Maze Runner series but had no motivation to finish the series after The Scorch Trials. I barely remember it, but I remember not liking it very much. While the first book definitely had a good premise, it went downhill for me.
---
Thanks for reading! In the comments below, tell me about series that you probably won't finish.
---
Follow me on Instagram for book pictures, mini-reviews, and more!
Use my code STARLIGHT10 for 10% off your order at Wonderdame Bookmarks
Use my code STARLIGHT10 for 10% off your order at Phraseology Boutique
Use my code STARUNPLUG10 for 10% off your 3,6, or 12 month subscription for Unplugged Book Box
Use my code STARLIGHTREADS to save on your order at Fantasy Monthly
Use my code STARLIGHT10 for 10% off your order at Ignite English