Good morning, and happy Wednesday! It's time for yet another Top 5 Wednesday post! The prompt for today was "Fictional Places You'd Take A Date To," and trust me, this was a fun post to write! While reading, I often think about if I'd want to visit the world. Since I usually read a lot of dystopian or dark fantasy, the answer is usually a resounding "NO!" but it was nice to think about some of the nicer settings. Without further ado, my list.
---
1. Godspeed (Across the Universe)
It's no secret that I love space! Just look at the name of my blog and the background behind it. I think that a date on a spaceship would be perfect for me! Stargazing, checking out the engine, exploring… I would practically explode of happiness! Godspeed is such a unique ship, since it has multiple floors and areas to explore. I think it would be a great date location.
2. Hogwarts (Harry Potter)
Okay, who hasn't wanted to explore the halls of our favorite school for witchcraft and wizardry? I would love to grab my boyfriend's hand and just lead him in an exploration of the huge campus. We could solve the riddle to get into the Ravenclaw common room, seek out the room of requirement, and just have some magical fun.
3. Elfame (The Cruel Prince)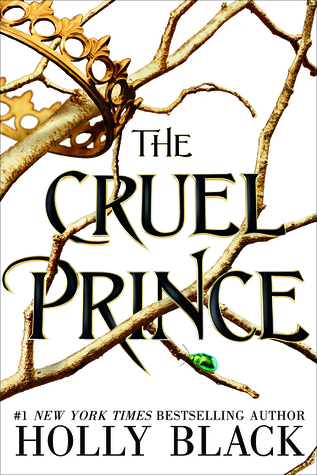 Of course, we all know that the gorgeous world of Faerie is not made for mere mortals like us. (Just take a look at the missing part of Jude's hand for proof!) However, I think that a picnic in the woods somewhere would be fun and romantic, provided that we could be safe! I'd want to go to one of the revels and dance, but that would probably be a bit too risky.
4. New Pretty Town (Uglies)
Okay, let me start this out by saying that I wouldn't want the "Pretty" operation. Leave my brain alone, please! However, I think it would be so much fun to explore the town on a hoverboard, or go to some wild party! It's a town full of luxury, so why not?
5. New York City (Afterworlds)
I think that this one might be cheating a bit, but I would love to visit New York! Afterworlds is all about book publishing, which is the industry I want to work in. Also, New York has so many restaurants and clubs to explore (Like the ramen shop that Darcy and Imogen visit!)
---
Thanks for reading! You can see my other Top 5 Wednesday Posts here!
---
Follow me on Instagram for book pictures, mini reviews, and more!
Use my code STARLIGHT10 for 10% off your order at Wonderdame Bookmarks
Use my code STARLIGHT10 for 10% off your order at Spearcraft Book Box
Use my code STARLIGHT10 for 10% off your order at Ignite English
Use my code STARLIGHT10 for 10% off your order at The Book Quay
Use my code STARLIGHTREADS20 for 20% off your order at Literary Book Gifts