Hello everyone! It's time for another Top Five Wednesday post! Today's prompt was "Love interests you would have broken up with," a.k.a, Let Leah rant about her least favorite book boyfriends. This post was pretty fun to write, so I hope you enjoy it!
---
1. Cardan Greenbriar (The Cruel Prince & The Wicked King)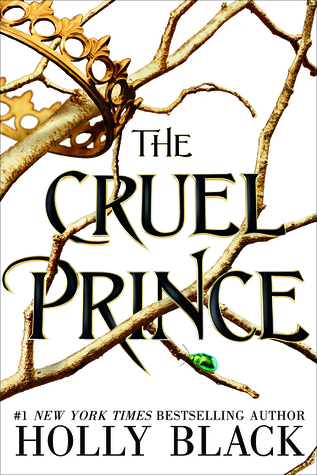 Oh Cardan. I don't know what I expected when I started reading The Cruel Prince, but I think I expected Cardan to be a better love interest to Jude. I knew that he would be "cruel" but I don't know, I expected him to change or have a softer side, but he remains pretty rude to Jude throughout the entire thing. I haven't read The Wicked King yet, so I don't know how their strange relationship evolves, but based on The Cruel Prince, I would not want to be with Cardan, even if he is a hot prince of Faerie!
2. Travis Maddox (Walking Disaster & Beautiful Disaster)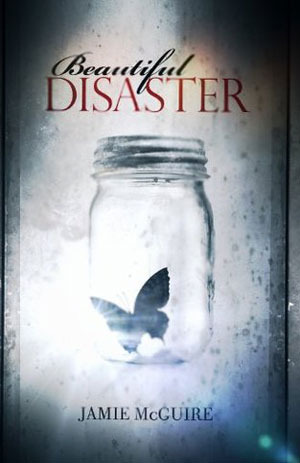 While Walking and Beautiful Disaster are two of my favorite NA books, I can't deny that Travis would be a bit problematic as a boyfriend. He loves Abby hard, but that love becomes a bit controlling/toxic at times in the book. There were definitely some red flag moments in the book, like when he practically trashes his room after Abby leaves, or when he breaks his phone to keep from calling her on New Year's. He has his sweet moments, but I just don't think I could stay in a relationship like that.
3. Michael (Dark Hope)
Oh my gosh, it's been a while since this book has crossed my mind. I read it in the early days of my book blog, and it was one of the first books I really struggled to enjoy. You can read the review (from 2016!!!) here, if you really want to. Basically, Michael was really controlling and somewhat abusive in the book, and I would have called it off with this "love interest" ASAP.
4. Jacob Black (Twilight)
Don't hate me please! I was very much Team Edward back in the day. I really have no justification for this one. I just never really liked Jacob until the 4th book, and even then I found it kind of creepy that he imprinted on Bella and Edward's NEWBORN baby! He's still a fairly sweet guy, but I couldn't date him. Not to mention that he turns into a werewolf, which is a big nooo for me.
5. Rochester (Jane Eyre)
Lastly we have…. Rochester from Jane Eyre. When I was reading it for class last year, I could somewhat understand his charm and appeal to Jane. Rochester is lowkey kind of sketchy for a variety of reasons (Spoiler: He's been keeping his mentally ill wife locked up in his house, but wants to marry Jane while she's still alive. WTF, Rochester.) Like Jane, I too would have swerved out of his Thornfield estate.
---
Thank you for reading! In the comments, let me know what love interester character you would break up with!
---
Follow me on Instagram for book pictures, mini reviews, and more!
Use my code STARLIGHT10 for 10% off your order at Wonderdame Bookmarks
Use my code STARLIGHT10 for 10% off your order at Spearcraft Book Box
Use my code STARLIGHT10 for 10% off your order at Ignite English
Use my code STARLIGHT10 for 10% off your order at The Book Quay
Use my code STARLIGHTREADS20 for 20% off your order at Literary Book Gifts