Hello everyone! I'm back with another Top 5 Wednesday post. I'm starting to like these a lot more than Top Ten Tuesday, so expect to see more in the coming months! This week's prompt is a freebie, so I decided to show off my favorite book covers of 2018! There were definitely some beautiful ones last year, and I can't wait to see what covers I'll fall in love with this year!
---
1. Give the Dark my Love -Beth Revis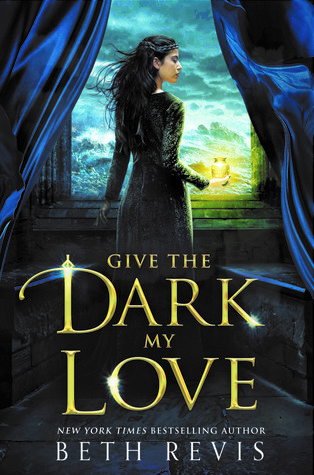 I just love the way that this cover looks! It really captures the vibe of the book itself, dark and mysterious and slightly sinister. I can barely put into words why I like this, but just know that this book and it's covers are my favorite of 2018! You can read my review here!
2. Girls of Paper and Fire – Natasha Ngan
So, the original cover of Girls of Paper and Fire is gorgeous, but can we talk about the Fairyloot exclusive edition? The rainbow color really makes it pop, plus it came with pink sprayed edges, which are so bright and beautiful!
3. Five Feet Apart – Rachael Lippincott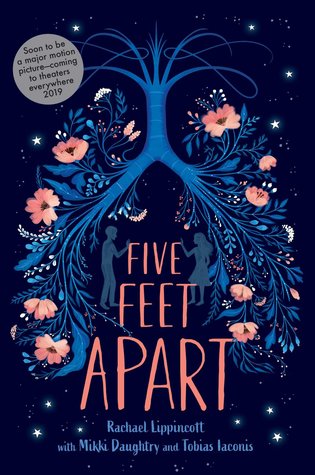 I. Love. This. I love this book, I love this cover, I love everything about it. I love the color blue, and I love stars and flowers, so how could I not love this? At first, I actually didn't realize that the flowers and branches were forming the shapes of lungs, which is soooo cool. I love that the cover is actually comes up in the book itself!
4. Kingdom of Ash – Sarah J. Maas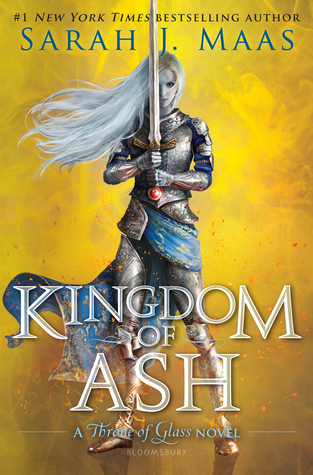 Alright, so I haven't gotten this far into the TOG series (I've only read the first two books) but I can't deny that the cover for Kingdom of Ash looks beautiful. I love the bright gold in contrast with the rest of the books in the series. Someday, I hope to read through the full series and have this on my shelf.
5. Evermore – Sara Holland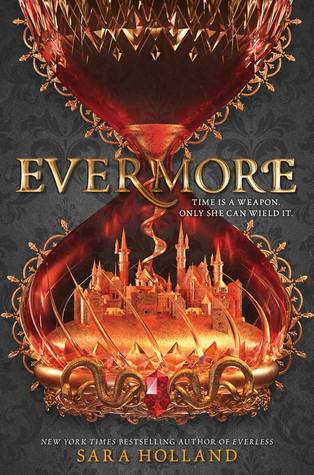 I haven't read Everless yet, but the cover of Evermore is striking. I saw it in Target the other night and I was honestly so taken by how good this cover looks. The designs colors make it look so elegant and regal and almost like it's on fire. I thought that the cover to Everless was pretty, but this knocks it out of the park!
---
Thanks for reading! Check back soon for new reviews, lists, and other fun content!
---
Follow me on Instagram for book pictures, mini reviews, and more!
Use my code STARLIGHT10 for 10% off your order at Wonderdame Bookmarks
Use my code STARLIGHT10 for 10% off your order at Spearcraft Book Box
Use my code STARLIGHT10 for 10% off your order at Ignite English
Use my code STARLIGHT10 for 10% off your order at The Book Quay
Use my code STARLIGHT10 for 10% off your order at Fella and Bella
Use my code STARLIGHTREADS20 for 20% off your order at Literary Book Gifts