It's no secret that I love YA novels! I've been obsessed with the genre for about a decade now, and I've got no plans of stopping. I've been looking back on the books that made me fall in love with the genre, and I decided to share some of my favorites with you all today!
---
1. Twilight – Stephanie Meyer
Twilight is probably the first YA book that I ever read. I was in 5th grade then, and the movie had just come out. Everyone was struck with Twilight fever, and after a few months of avoiding the hype, I too joined the fandom. To this day, I still have my battered copies from nearly a decade ago on my shelves!
2. The Hunger Games – Suzanne Collins
I actually read The Hunger Games before it was a movie (So hipster of me, right?) It was my first taste of dystopian YA, and I fell in love with the genre! The Hunger Games specifically really influenced my writing style as well!
3. Tithe – Holly Black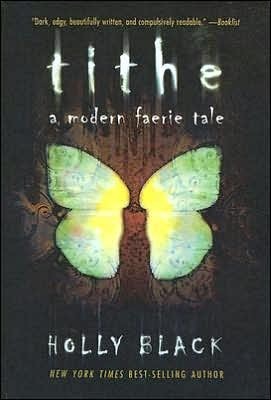 Long before my obsession with The Cruel Prince, I stumbled across Tithe at the library! It was one of my firsts tastes into gritty, urban fantasy! I didn't like it as much as The Cruel Prince, but it definitely influenced me a lot. After reading it, I spent so much time trying to write my own dark faerie stories!
4. Wicked Lovely – Melissa Marr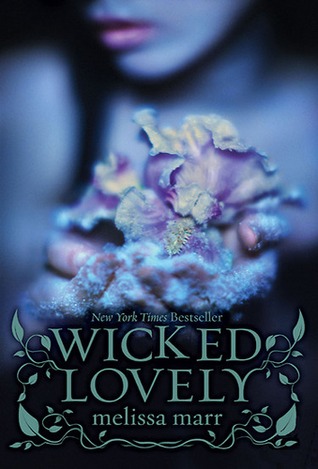 I grabbed my copy of Wicked Lovely from a Scholastic Book Sale when I was in 6th grade or so. I fell in love with the cover, and later with the story. When I was young, I liked it for how "edgy" it felt, but now I think it's a beautiful novel of flawed, dangerous creatures.
5. Uglies – Scott Westerfeld
Oh, Uglies! This was a 6th grade read for me. I remember picking it up and falling in love with the world, because who wouldn't fall in love with hoverboards and luxury and being pretty? It was a great start to a great trilogy!
---
Thanks for reading! Let me know in the comments about the books that made you fall in love with YA!
---
Follow me on Instagram for book pictures, mini reviews, and more!
Use my code STARLIGHT10 for 10% off your order at Wonderdame Bookmarks
Use my code STARLIGHT10 for 10% off your order at Spearcraft Book Box
Use my code STARLIGHT10 for 10% off your order at Ignite English
Use my code STARLIGHT10 for 10% off your order at The Book Quay
Use my code STARLIGHT10 for 10% off your order at Fella and Bella
Use my code STARLIGHTREADS20 for 20% off your order at Literary Book Gifts