e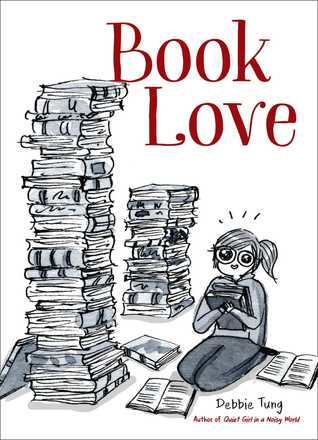 Date Started: 10/23/18
Date Finished: 10/25/18
Publication Date: 1/1/2019
Genre: Comics/Graphic Novel
Rating: 5/5
Thoughts:
Book lovers rejoice! At long last, there's a book that's made for us. A book about TBR piles, unplanned excursions to the local bookstore, and that hypnotic scent of an old book.
Debbie Tung proves herself to be a fellow bibliophile in this collection of short comics. Each one could stand on its own, posted on social media or a webcomic site, but they also work quite well together as a group. You can binge it all in one sitting, or spread it out over time. No matter what, you're bound to get hit with some relatable jokes and content. The magical joy of reading really shines through in this book, which will definitely bring a smile to anyone's face.
I'm sure that anyone could enjoy this book, including people who don't really "get" reading, but the intended audience is definitely the readers in the world, like myself, who will relate to every scenario. It's such a wholesome experience to read something that was written for a person like you.
The art style here is simple, which I like. Everything you need to know for a scene is there, and not much else. I appreciate the simplicity, since it doesn't detract from the message of each comic.
There's not much more I can say here! If you like short, sweet comics (usually only 4 panels) about being a book lover, this is definitely something you should pick up in early 2019! I highly recommend it, and I can't wait to pick up a physical copy for myself and some of my other bibliophile friends!
I'll end my review with one of my favorite comics from the book:
---
Follow me on Instagram for book pictures, mini reviews, and more!
Use my code STARLIGHT15 for 15% off your order at Clockwork Heart Co
Use my code STARLIGHTREADS20 for 20% off your order at Literary Book Gifts